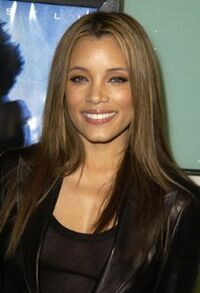 More fabulous casting news, Delirium fans! Deadline reported that Michael Michele is going to play Senator Elyse Hargrove, an ambitious widow with three children and Presidential aspirations who has a growing opposition to the political insurrection.
Michele is most known for her role as Dr. Cleo Finch in ER, but she has also appeared on shows like Gossip Girl, House M.D., Law & Order and more! It will be interesting to see what her character is like on the show since it's a new character that hasn't appeared in the books.
Source: Deadline
---
---
Ad blocker interference detected!
Wikia is a free-to-use site that makes money from advertising. We have a modified experience for viewers using ad blockers

Wikia is not accessible if you've made further modifications. Remove the custom ad blocker rule(s) and the page will load as expected.