Exciting news! Delirium was picked up for TV, and the lead character, Lena Haloway, was just casted! Our new Lena is going to be Emma Roberts (Unfabulous, Empire State, We're the Millers)!
If you check out this cover, you can maybe see some similar features with Emma Roberts (the person on the front does look a bit more like Kiera Knightley though).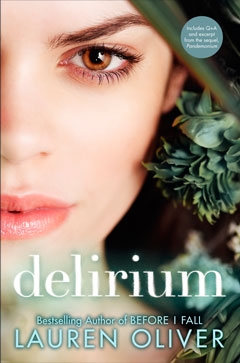 Delirium was picked up by Fox and Karyn Usher (Prison Break) wrote the pilot. She is going to be an executive producer for Delirium alongside Peter Chernin, Katherine Pope, Paula Mazur and Mitchell Kaplan!
What do you think of the casting choice for Lena?
Source: Entertainment Weekly
---
---
Ad blocker interference detected!
Wikia is a free-to-use site that makes money from advertising. We have a modified experience for viewers using ad blockers

Wikia is not accessible if you've made further modifications. Remove the custom ad blocker rule(s) and the page will load as expected.