"
Even when they're being relatively nice, you can't help but think of all the bad stories you've heard--the raids and the beatings and the ambushes.
"

–Lena describing the regulators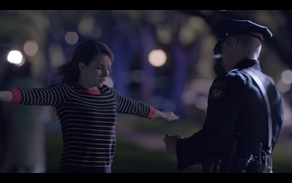 Regulators
are a special type of police within the
Delirium Trilogy
, entrusted to ensure that everyone adheres or "regulates" to the rules of society. They are mostly concerned with
Uncureds
and whether they have contracted the
deliria
or not. They are also largely involved with raids--nights when people are randomly targeted in their homes and searched to ensure they are not
sympathizers
or
Invalids
. Any people found in violation of the government or in contact with the opposite sex while uncured are arrested and/or executed.
Regulators can either be paid for their work or else volunteer. All regulators are cured.
The only named regulator within the entire Delirium Trilogy is Dev Howard.
Ad blocker interference detected!
Wikia is a free-to-use site that makes money from advertising. We have a modified experience for viewers using ad blockers

Wikia is not accessible if you've made further modifications. Remove the custom ad blocker rule(s) and the page will load as expected.