East End Beach is a beach in Portland. It is considered the least popular of all the beaches as the current is strong, the sand is rocky and rough, and it is situated near the border and the subsequent Wilds. Despite this or perhaps because of this, it seems to be a popular spot for Invalids and Uncureds.
Lena
mentions that
her mother
used to take her to this beach when she was little. Lena and
Alex
also meet up here at one point and while there Alex reveals that he is an Invalid.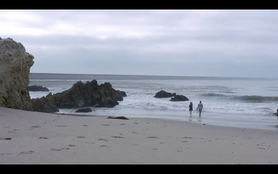 Ad blocker interference detected!
Wikia is a free-to-use site that makes money from advertising. We have a modified experience for viewers using ad blockers

Wikia is not accessible if you've made further modifications. Remove the custom ad blocker rule(s) and the page will load as expected.