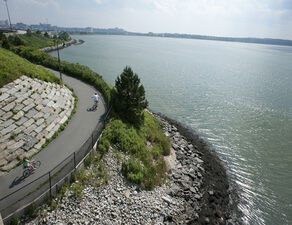 Back Cove
is a place in
Portland, Maine
mentioned in
Delirium
.
Alex Sheathes
cryptically tells
Lena Haloway
to meet him there by saying that it is the best place to see a sunset. Lena is unsure if he truly means to send her a message but nonetheless goes just before curfew. She is stopped by a group of
regulators
and by the time she's able to get there, Alex is nowhere to be seen. Alex does later reveal that he was in fact trying to meet her.
Not too much is known about Back Cove itself except that the sunsets there are indeed spectacular and that it is at the bottom of a hill.
Ad blocker interference detected!
Wikia is a free-to-use site that makes money from advertising. We have a modified experience for viewers using ad blockers

Wikia is not accessible if you've made further modifications. Remove the custom ad blocker rule(s) and the page will load as expected.